Congratulations!! The Boys 4 A Travel basketball team captures the championship at the West Long Branch Invitational
The Boys 4 Travel basketball team over Thanksgiving holiday rolled to a well-deserved championship at the West Long Branch Invitational. The boys handled Jackson and Howell in pool play by a combined score of 50-25. As the top pool winner, this set up a semifinal game with the best second place pool finisher, which happened to be Jackson. This rematch with Jackson in the semifinals was a one-sided affair as the boys got off to a quick start and stormed to a 27-15 victory to set up a final against one of their main rivals, Middletown South.
In the finals, the boys were facing a Midd South team that last year won the Western Mid-Monmouth division and beat this team 3 times in tight games. This time, however the boys turned the tables on their foes and won 17-12 in an old fashioned defensive battle to capture the title. Tyler Gravier picked up the outstanding player award for the Holmdel team.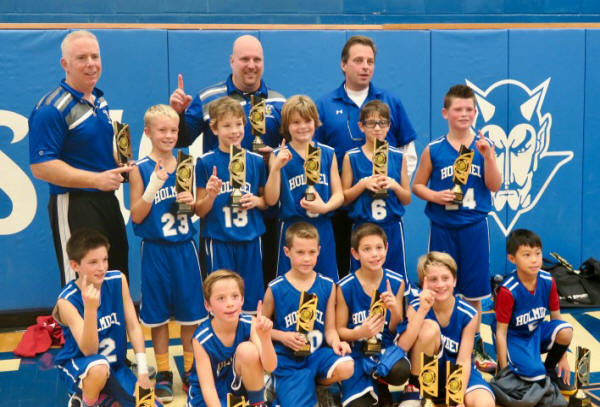 Front row ( l to r)- Evan Romano, Kiernan Hynes, Noah Ochoski, Joe Curreri, Tyler Gravier, Isaac Jackson
Middle Row ( l to r)- Jackson O'Connor, Trey Critchley, Brian Volpe, Daxx Corneiro, Jack Harris
Back Row ( l to r)- Asst Coach Brian Hynes, Head Coach Jay Romano, Asst Coach John Critchley
Boys 3A Undefeated Champs in West Long Branch Tourney
3A Boys (U8) team goes undefeated in West Long Branch Basketball Tournament and brings home the championship trophy. Jack Cannon was named MVP for 3rd grade Tournament.
Players pictured from left to right: Tyler O'Conner; Michael Pellegrino; Dylan Zammit; Matthew Trimble; Jack Cannon; Remy Mander; Ben Marzarella; Michael Marzarella; Connor Paul; Jack Vallillo. Coaches pictured from left to right: Scott Cannon; James Vallillo; Chris Trimble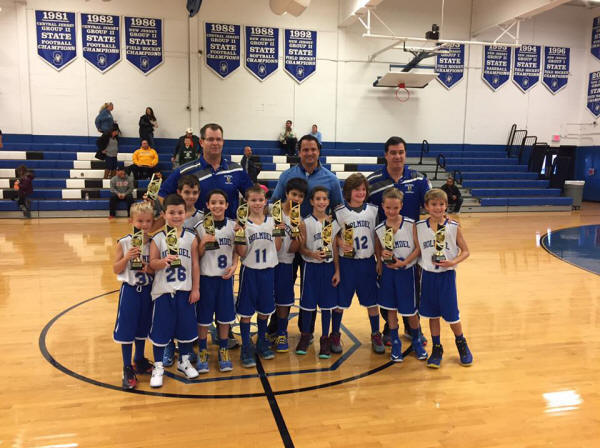 Basketball Registration Still Open - $50 Late Fee Applies
Basketball registrations are still being accepted. Registration forms can be printed and sent or brought with your check to the HYAA office. Online registrations are no longer being accepted.
Registrations are now subject to a $50 late fee with no guarantee of placement on a team.
2016-2017 Winter Softball Clinic
Holmdel HS Head Coach Nora Bosmans will once again be hosting a Winter Softball Clinic for girls in grades 1-8. The clinic will run for six weeks and be held in the Satz gym on Wednesday evenings starting January 18th. The clinic will cover hitting, bunting, base running, and defensive techniques. Download and print the registration form and brochure and return it with your check to the Coach Bosmans at Holmdel HS. Contact Coach Bosmans for more information.
HYAA Softball Coaches Handbook - All New 2016 Edition
Be sure to check out the updated 2016 Holmdel Softball Coaches Handbook. The guide contains lots of great practice ideas and videos to help coaches understand how we like to teach our players.
Congratulations!! Determined Team Sporting Champs in Girls 4/5/6 Soccer!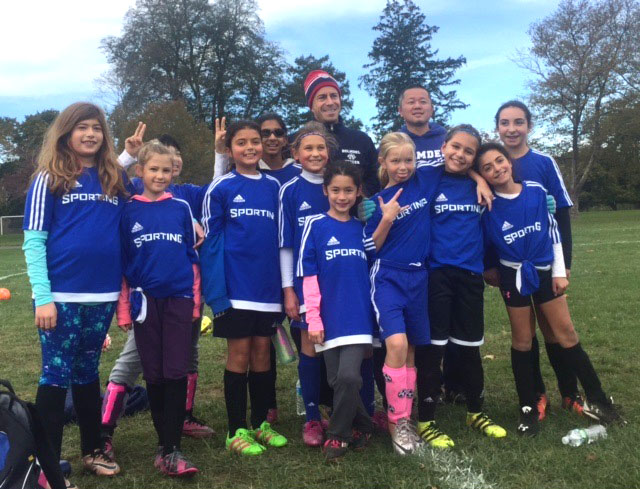 After a difficult regular season, Team Sporting put together an improbable playoff run to win the Girls 4/5/6 Soccer Championship. Congratulations to the girls and their dedicated coaches Vincent Cheng and Rick Guarnaccia!
4th Grade Girls Lacrosse Team Goes Undefeated at Inaugural "Run for the Roses Lax Jamboree"!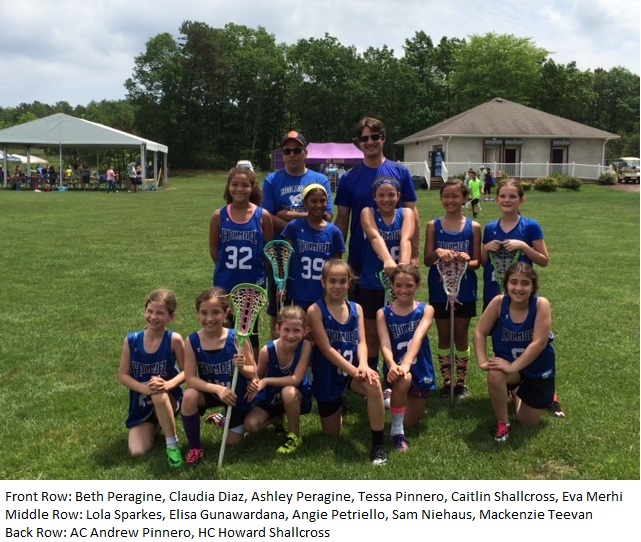 For information on HYAA wrestling please go to HolmdelWrestling.com.
MISCELLANEOUS
Important Dates
Dec 3
Basketball Practices Start
SCHEDULES
Dec 13
Dec 20
Basketball Ref Clinics
Indian Hill gym @ 6:00pm- 3rd clinic date in January TBD
Thanks to the HYAA Sponsors
HYAA would like to thank all of our sponsors for their donations and continued support of our programs.
Bull Pen Baseball & Sports Academy
C & C Air Conditioning & Heating
CK's Baseball 4U
Cold Stone and Blimpies
Cracked Olive
Dicks' Sporting Goods
Elizabeth Truck Center
Gemini Laboratories
Hoch Orthodontics
I Play
JRC Etectrical
Modell's
Rockwell Dentistry
RTI Builders
Salerno's Pizzeria
Shrewsbury Orthodontics
Stillwell Hansen Inc.
Stop & Shop
Vonage
Coach Background Checks
Coaches must fill out the background check form, and bring a driver's license to the office or to a Pre-Season Coaches Meeting in order to coach in HYAA. This applies to all head coaches and assistants. The fee will be paid by HYAA. Forms will be available at the monthly HYAA meetings, in the HYAA office, and at any Pre-Season Coaches Meetings. Background checks must be completed every two years.
Coach's Guide to Concussions in Youth Sports
Please use link below to take the CDC free Coach's Concussion Course:
http://www.cdc.gov/concussion/headsup/training/index.html
You can use this link for downloadable materials available from the CDC website on concussions:
http://www.cdc.gov/concussion/HeadsUp/youth.html
HYAA Advertising Program
Please partner up with HYAA and help serve the youth of our community by providing them with the necessary tools to learn the sports of Baseball and Softball.
PROMOTE YOUR BUSINESS WITHIN THE COMMUNITY
HYAA is offering a sponsorship opportunity for 2015 at our busy Phillips Park Fields. All signs will be displayed for the entire season. Be sure to print out the HYAA Sponsorship form and return it to the HYAA office.
ADVERTISEMENT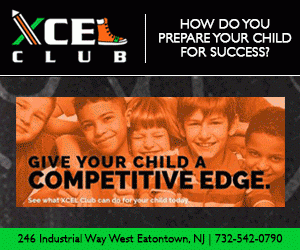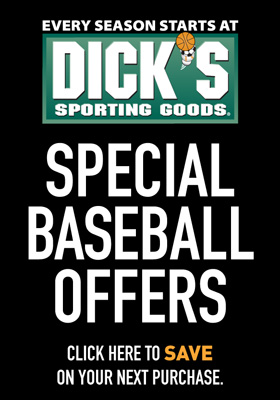 Holmdel Township Recreation Department
Programs and activities are also available through the Holmdel Townships Parks and Recreation website. Click here for additional information.